Hot Tubs require specialist handling, so all our hot tubs are delivered and installed by a team of professionally trained installers.
All our hot tubs are delivered fully packaged. The installers will then use a dolly or skid to manoeuvre the hot tub to its destination. In some cases where access is limited a Hi-Ab or crane may need to be used (at an additional cost).

Another consideration is space needed to transport the spa to its final location. We require at least 1 metre clearance down the side of the property excluding down pipes and energy supply boxes.
To install your hot tub, you only need to worry about three things: a solid, level base to stand it on, a Part P power supply to connect to, and a hose pipe to fill it up with.
If you plan to build around the spa, there will be the added consideration of access to the component door for servicing, so do bear that in mind when planning and preparing for your hot tub.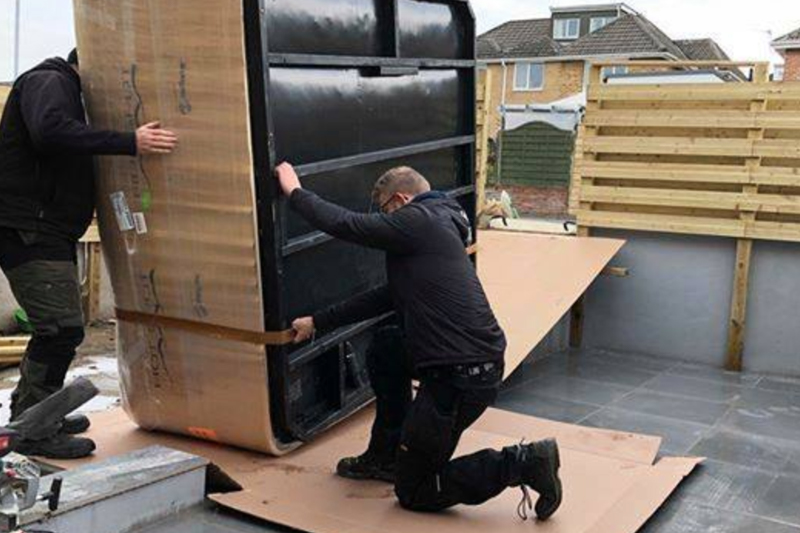 Full Installation and Demonstration
Hot Tub World has a strong commitment to service, so our fully trained and experienced team will deliver and install your hot tub to your prepared location and a full demonstration of all features will be given. A site survey service is available, including comprehensive advice on electrical and all pre-delivery requirements.